Bcityng es la nueva forma de disfrutar viajando y nace para facilitar tours Experimentales y de Alta Calidad en Barcelona y en la Región Catalana.
Un equipo de guías con licencia y experiencia de alto nivel le espera para poder brindarle los mejores servicios.
No somos un tour operador, somos una pequeña empresa de turismo perteneciente a Aguicat, una asociación de Guías Oficiales que trabaja por un turismo responsable y de calidad.
Acompañado de la mano de nuestros guías oficiales, disfrutará de tours exclusivos, además de tener una experiencia cultural, sentirá la vibración de España y su gente local.
Tenemos una gran experiencia en grupos privados VIP, grupos pequeños y grandes de turistas, desde 1 persona hasta 55 personas.
Barcelona y Cataluña son lugares maravillosos por descubrir y necesita a los mejores profesionales para que la experiencia sea inolvidable y única.
Nuestra principal prioridad es la Calidad y haremos que su viaje sea fácil y cómodo, siempre con los mejores servicios de la ciudad: transporte, traslados al aeropuerto o puerto de cruceros, comidas, entradas de línea rápida, guías oficiales o cualquier necesidad que pueda tener durante sus vacaciones.
Bcityng nace para hacerle disfrutar y sentir la ciudad como un local.
Sobre la propietaria:
Bcityng fue creado en 2020 por Maria Carmen Barrera, una guía licenciada y enamorada de su trabajo, su ciudad y Cataluña. Nació en un pequeño pueblo medieval con miles de años de de historia (en el centro de Cataluña), llamado Cardona, en el 1988. Creció rodeada de naturaleza, construcciones de cuento de hadas y tradiciones catalanas, y por eso se apasionó por las artes, la historia y la cultura.
Para interpretar el Patrimonio y ser una guía turística experimentada estudió estudios de turismo en la ciudad de Barcelona. Durante esta etapa, en 2016 se incorporó al programa Europeo Erasmus en la Toscana italiana. Allí es donde tuvo la oportunidad de conocer cómo funcionan las Oficinas de Información de Turismo en otros países Europeos y pudo adquirir más experiencia en esta maravillosa industria internacional.
Cuando terminó sus estudios, obtuvo la Acreditación de Guía Oficial de Turismo por parte de la Generalitat de Catalunya, con número de licencia GT 3022, en los idiomas catalán, castellano, inglés y francés.
Trabaja desde hace más de 8 años en la industria del turismo: animadora de actividades turísticas, recepción en oficinas de turismo en Italia y recepción de hotel. Viajó por todo el mundo conociendo cada país, aprendiendo de diferentes culturas y por eso hoy conoce muy bien las necesidades del viajero.
Se considera una persona amigable con mucha energía y algunas de sus pasiones son viajar, cocinar o bailar
Sobre el pasado de Bcityng:
Antes de este proyecto, como guía turístico autónoma y emprendedora, Maria Carmen creó en el 2014 una pequeña empresa de visitas guiadas llamada Cool Tours Barcelona. En Cool Tours Barcelona proporcionamos recorridos a pie, recorridos en bicicleta, recorridos gastronómicos y enológicos, rutas en autobús y con chófer privado en Barcelona y Cataluña.
Conocimos a gente maravillosa de todo el mundo y hoy les queremos agradecer su confianza por habernos ayudado a crecer.
Tras el cese de actividad por la crisis del Covid-19 en marzo de 2020, y con el fin de mejorar el negocio, volvimos a retomar el negocio con un nuevo nombre: Bcityng. También volvimos mejorando nuestros servicios: grupos mucho más reducidos, radio guías para cada visitante con auriculares desechables e higiene máxima después de cada servicio.
Volvimos con una actualizada página web, una fresca y nueva imagen corporativa con el nombre Bcityng. La primera letra del logotipo es la B de Barcelona en color azul y en su círculo interno se aprecia el perfecto diseño del distrito del Ensanche de Barcelona. La palabra que le precede es city (en inglés) de color negro, cual quiere decir ciudad. Acaba en color azul con las letras ng (nuestro gerundio en castellano). Bcityng en su totalidad es un juego de palabras en inglés que su sonoridad recuerda a visiting, que significa visitando. La idea principal salió de la lengua internacional y casi desaparecida esperanto, jugando con la palabra viziti que significa visitar.
Así que hoy podemos decir que Bcityng es el proyecto estrella de Cool Tours Barcelona.
" Deseamos que tenga unas vacaciones fáciles e inolvidables eligiendo un servicio de alta calidad y una experiencia cercana, y que en su camino de regreso a casa recuerde esos detalles que le hicieron volar en España "
BCITYNG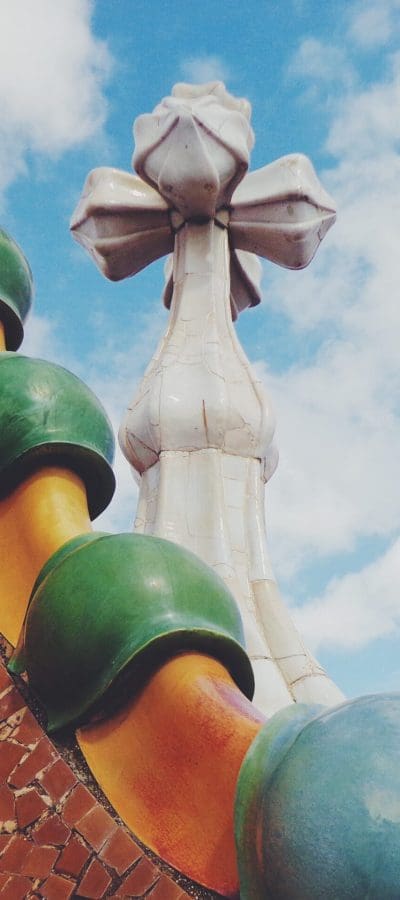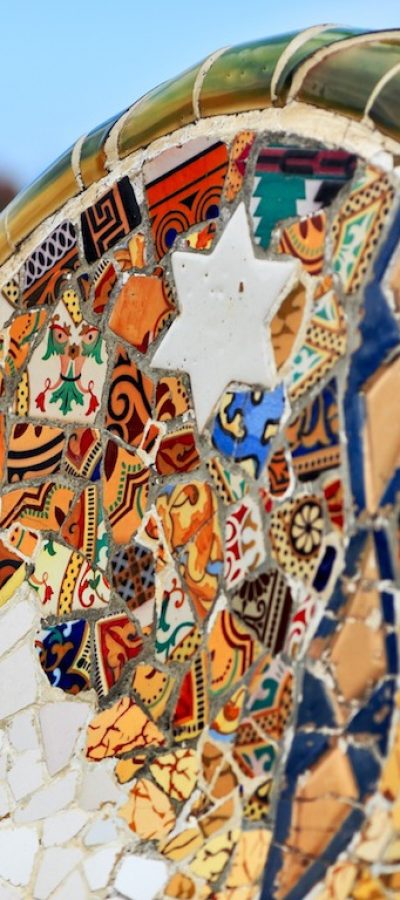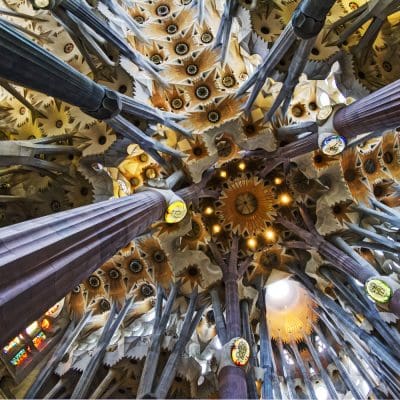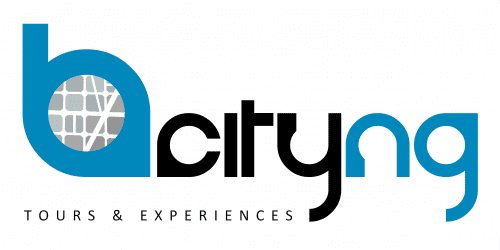 Nadie conoce Barcelona y Cataluña mejor que los guías turísticos profesionales, formados y oficiales de Cataluña.
Todos los guías que colaboran con Bcityng son guías autónomos y locales, apasionados por nuestro país, por los monumentos y la cultura. Todos ellos tienen la licencia legal, necesaria para guiar en España.
Le ofrecemos la oportunidad de aprender con mucha diversión. ¡Deje que uno de nuestros guías sea su amigo por un día!
¿Por qué nosotros?
Guías Oficiales con licencia
Expertos en museos, arte, historia, arquitectura, cultura catalana, tradiciones y gastronomía
Adaptados a sus necesidades.
Apasionados de Cataluña
Guías amigables
¡Tenemos muchas ganas de mostrarle nuestros lugares favoritos!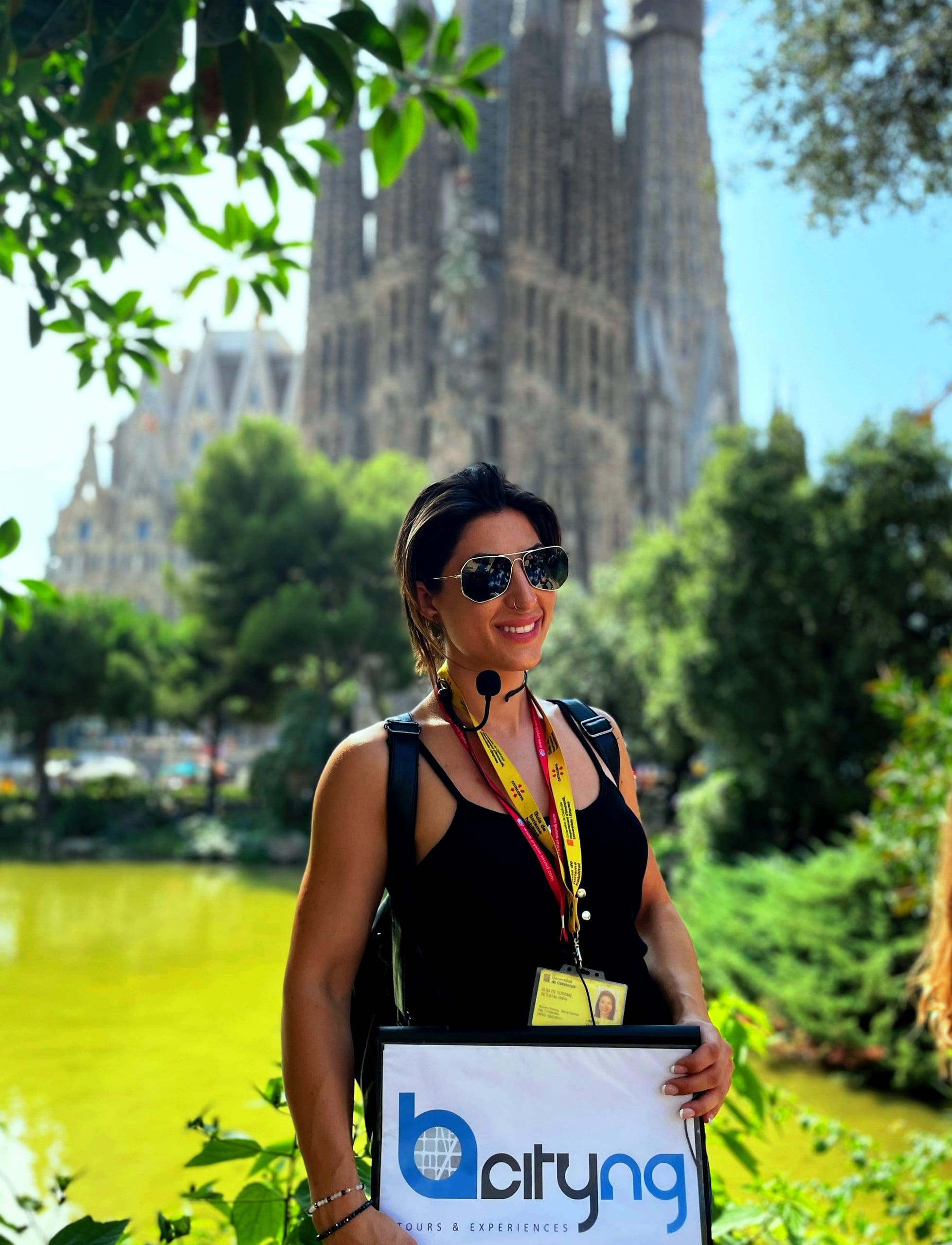 Thoroughly recommend

''We booked a bike tour on line for May 31st 2017 - its was one of the best things we did whilst visiting Barcelona - there were 7 of us in our party - 5 adults and 2 teenagers - the tour guide Maria was very enthusiastic and informative about the tour and made it really interesting - such a beautiful place - would definitely book it again."
Fun, informative and wonderful

''We would thoroughly recommend this tour of Barcelona. Our tour guide was fun and informative and spoke very good English. It was 4 hours and she took us to so many different areas of the city and told us so much. Barcelona is amazing and our guide too. Thank you so much''
Excellent tour

''First off, La Sagrada Familia itself was absolutely beautiful and the tour was fantastic. Our guide was great, she was enthusiastic, knowledgeable, and answered all of our questions. With her our experience was phenomenal. Just long enough. She took her time and explained all the spaces we visited and had great stories and inside information to bring the space to life. We really appreciate it''
Fantastic Experience, worth it

''This is the best way to spend a day. The driver and the guide were on time in our hotel. The tour guide was very attentive and very knowledgeable. She is just lovely. The tour was well organized and fun. This is one of the best tours you can take from the city of Barcelona. The scenery you can see on your way to the top, where the Monastery is, is just too awesome. The rocks on the mountain are fantastic mystical shapes. The Montserrat Abbey was built on the very top of the serrated rocks that looked like carved statues on the top of the mountains. All the places we went to are so beautiful, but our visit to Montserrat was the most memorable. If you go you will come out of the place feeling awed and renewed''
The tour you must do the first day in town

"Very nice way to start our trip in Barcelona. Very informative and interesting. We were 8 in our group and all of us learned so much about the origins of Barcelona, even our children learned and had fun. Our guide was fantastic and led us to some of the highlights of the old city. Definitely it was worth paying every penny"
Para facilitar algunas de las preguntas más frecuentes, hemos recopilado algunas de las preguntas más comunes que suelen hacer nuestros clientes. Si no puede encontrar la suya, contáctenos